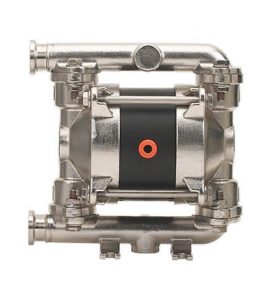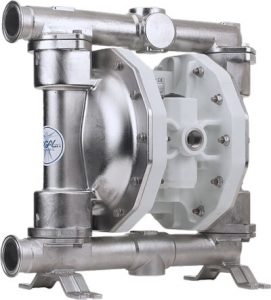 Food and Drugs Administration Standards

Our air-operated double diaphragm pumps Astrafood are constructed with materials compliant to the FDA regulation: the wet parts are made of AISI 316 electro-polished.
Astrafood AODD food pumps can be applied for the transfer of liquids deployed in industries related to food, cosmetics, pharmaceuticals or chemical additives, beverages, dairy, biotechnologies, medical appliances, paint and in all applications where a quick release clamp connection is required or appreciated.
These pumps are usually used to transfer or to remove products from mixing contains or storage basins as well as to pack liquids in bottles or similar containers.
Astrafood range can be used for handling and pumping products from food industry and related ones. These pumps comply with FDA standards as the parts in contact with the fluid are made of AISI 316 electro-polished with 125 Ra finish and PTFE (both certified as well for food usage).
Astrafood pumps are available in 7 models with size from 1/4″ to 2″ to satisfy our customers' requests.