Meet us at "Pumps & Valves Asia 2018"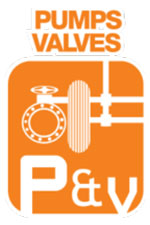 Pumps & Valves Asia 2018
The 19th Asean Specialized Pumps and Valves, Pipes & Fitting Hardware Trade Exhibition
Show Details:
The latest technology and innovations in industrial pumps, valves, seals and other process components. Manufacturers of liquid & chemical pumps, fire & sewage pumps, sludge, vacuum and water pumps along with a wide variety of fluid metering equipment plus a full range of valves and pipes will be on display. There will also be a complete showcase of relevant fittings hardware that includes everything from expansion joints to pressure regulators.
Show Description:
Exhibitors include manufacturers of Liquid & Chemical Pumps, Fire & Sewage Pumps, Sludge, Vacuum and Water pumps along with a wide variety of Fluid Metering Equipment. A full range of Valves and Pipes plus a complete display of relevant Fitting Hardware that includes everything from Expansion Joints to Pressure Regulators will be on display. An ideal place to talk shop

Show Opening hours:
6 – 9  June 2018 | 10.00 – 18.00 hrs.